Tenant Screening and Application Solutions
Tenant Screening Solutions – Customize tenant screening products to each transaction, including tenant credit reports, eviction history, and crimincal background checks.
Online Tenant Applications – Tenant applications occur in the cloud, reducing or altogether obviating physical paperwork.
Applicant Grouping – Applicants, co-signors, and groups thereof are automatically organized and evaluated.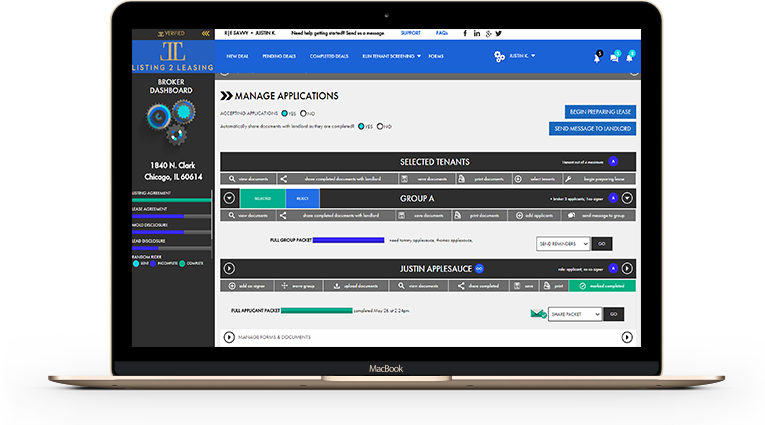 Tenant Screening and Application Solutions
Tenant Screening Solutions – Customize tenant screening products to each transaction, including tenant credit reports, eviction history, and crimincal background checks.
Online Tenant Applications – Tenant applications occur in the cloud, reducing or altogether obviating physical paperwork.
Applicant Grouping – Applicants, co-signors, and groups thereof are automatically organized and evaluated.
Sample Reports –